Tours and winery experiences Orange
Central West Helicopters have partnered with the amazing Winery Experiences Orange team to bring together a great day out in the wineries around Orange. Starting the day with a scenic flight over Mount Canobolas where you will see Cadia gold mine, then over the township before landing in one of the premium wineries, from there you will be collected to continue on with a private winery tour with a long lunch along the way.
Word of Mouth Wines is a certified organic vineyard, situated at 1000 metres above sea level, on the eastern slopes of Mount Canobolas, just 8 kilometres from Orange NSW, Australia. Currently producing Sparkling, Pinot Gris, Riesling, Chardonnay, Pinot Noir, Gruner Veltliner, Mencia, Petit Manseng, Albarino (coming soon) Guervertztraminer and Cabernet Sauvignon.
With a commanding view of Mount Canobolas (Ghannabulla) at 1395mt high, the vineyard and cellar door echos high altitude winemaking of Orange, NSW. This family-owned estate is at the forefront of the new guard of premium, cool-climate winemaking, producing a range of elegant, handcrafted wines that reflect winemaker Tom Ward's passion for his home region and his craft.
Discover Printhie's range of cool climate wines including the renowned, award winning Swift Sparkling range. With vineyards located from 630 metres above sea level to the highest vineyard in Australia at 1070 metres, you'll receive an immersive experience into the defining element of the Orange Wine Region – elevation.
With an altitude of over 1030 metres above sea-level, Borrodell is one of Australia's highest vineyards and produces exclusively cool climate wines. The fertile basalt soils from the extinct volcano Mt. Canobolas and the alpine climate ensures four distinct seasons with true intensity, perfect for growing cool climate varieties.
See the central west from the air. If you are looking for that special gift or want to take to the skies to experience a ride in a helicopter and the magnificent views like no other then this is for you. We offer a couple of different tours or you can customise a tour to suit your needs.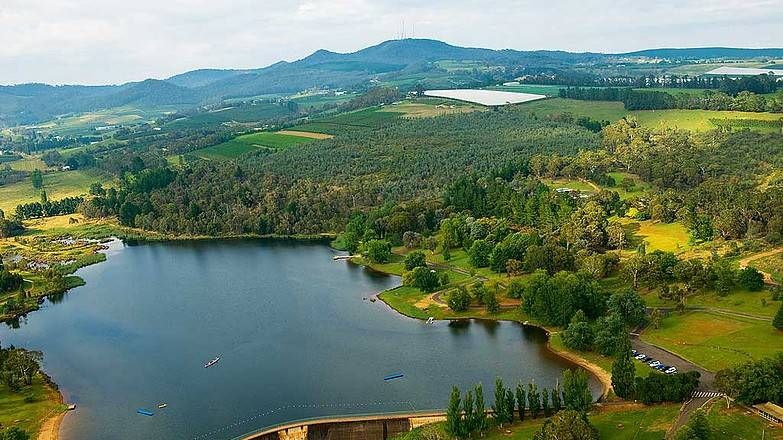 This tour over Central West NSW offers views into one of Australia's largest gold mines as well as the picturesque farms that make up the Central West food bowl.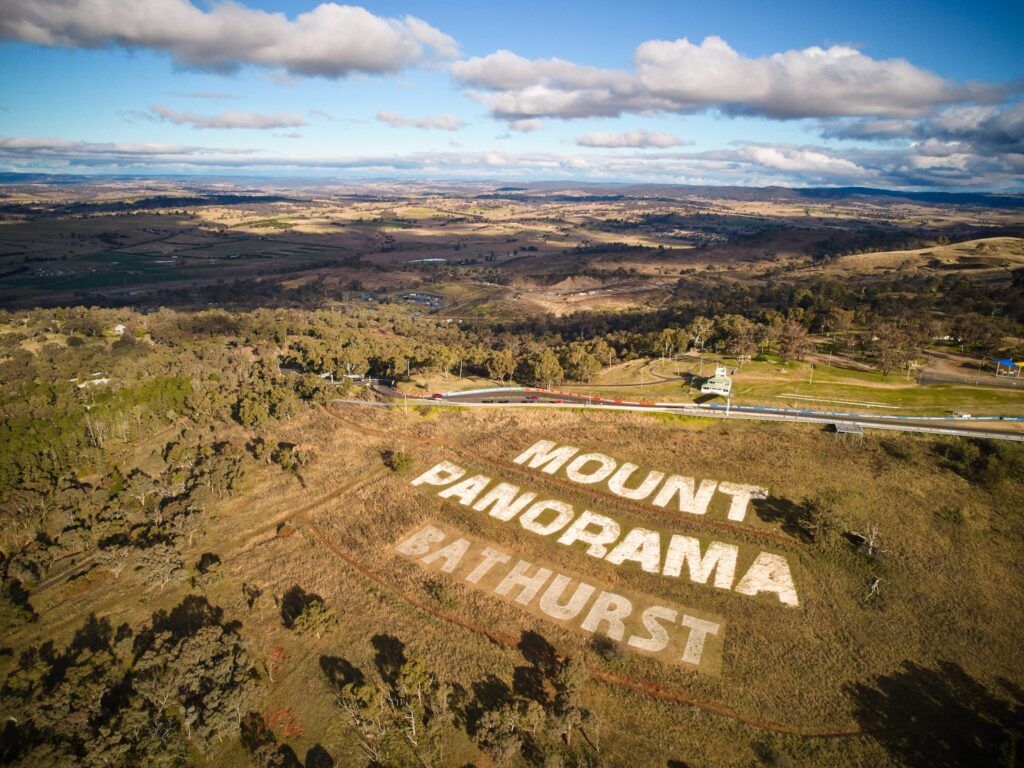 What better way to experience Australia's motor racing icon, Mount Panorama, than from the air. You'll carry out a spectacular lap by helicopter after a tour over the vibrant regional city of Bathurst.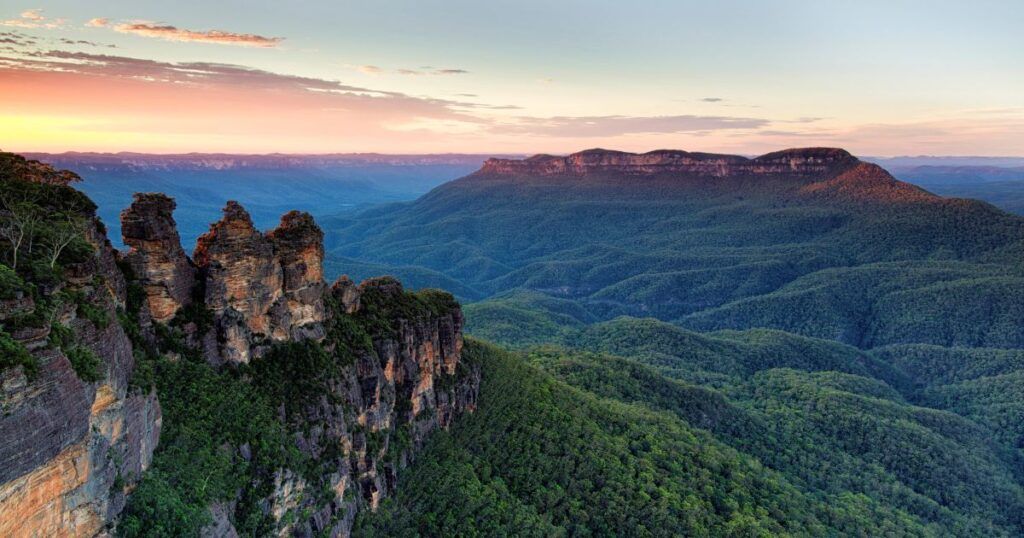 Blue Mountains Spectacular
This tour takes in the world's second largest canyon, with magnificent sandstone cliffs and green mountain ranges, providing you with a grand entrance to the World Heritage-listed Blue Mountains Area.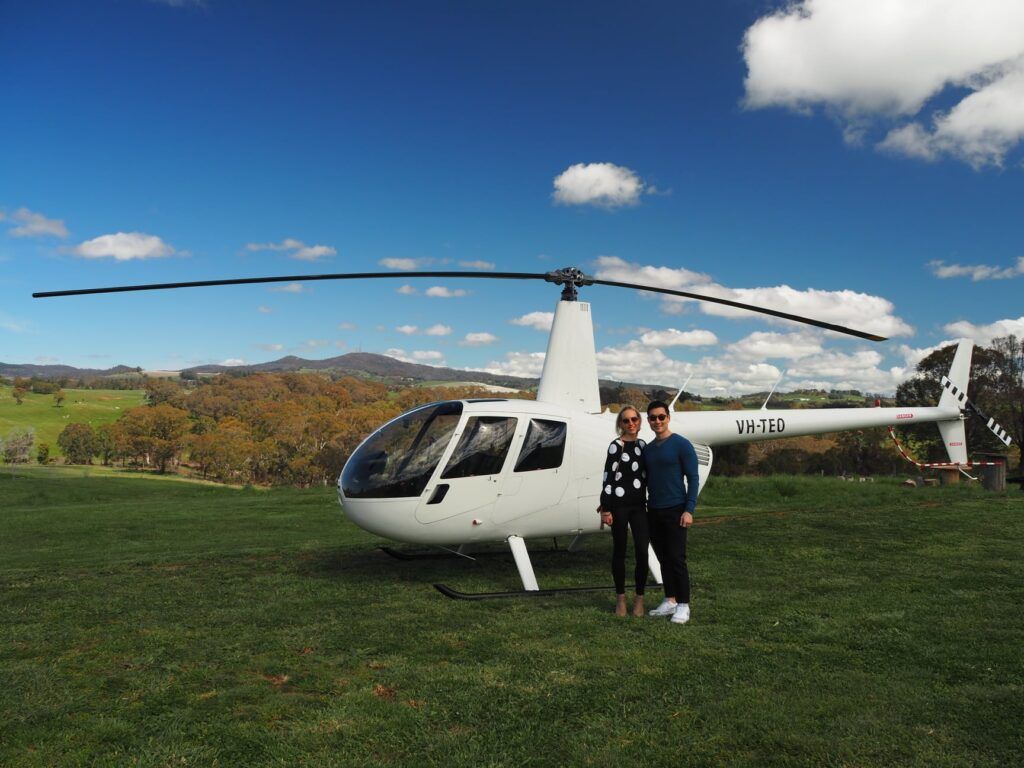 Experience the thrill of soaring over spectacular landscapes with a helicopter joyflight. Our scenic flights are a great way to explore Australia's iconic destinations from the air, in the comfort of our modern fleet.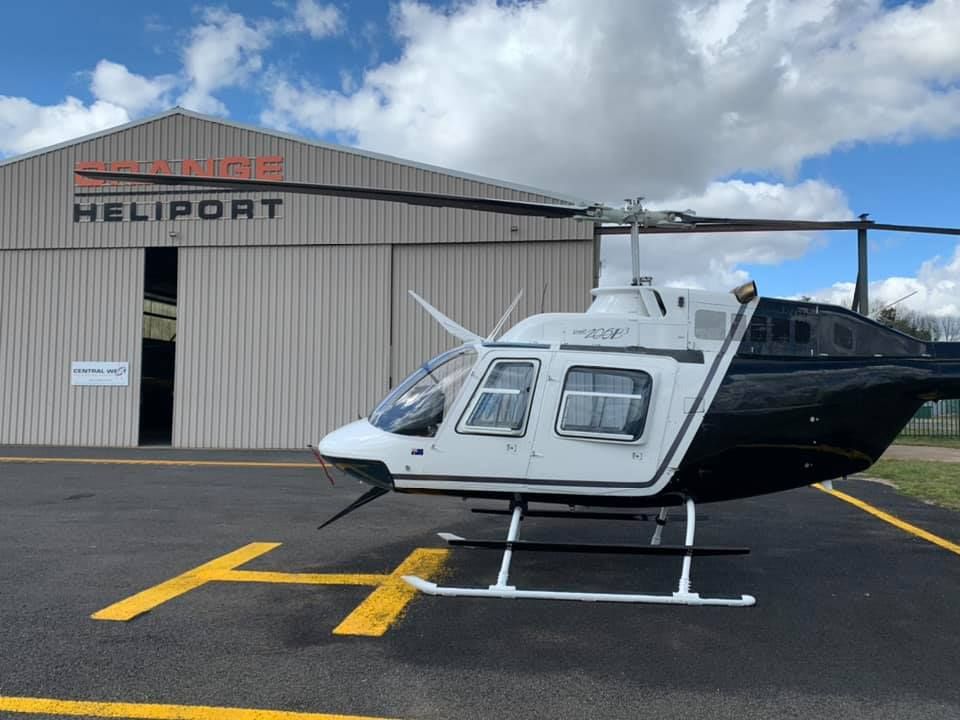 We can organise a custom charter flight to ensure you arrive at your corporate function, wedding or winery tour in style. We also specialise in property inspections and photography expeditions—simply contact us for further information on our competitive rates.
Corporate or Special Occasions
Whether you need a helicopter to speed up your journey, transfer staff to a job site, treat VIP guests or arrive at a special event in style, we can arrange a private helicopter charter to suit your needs. Our helicopter flights accommodate up to 3 passengers and can only be conducted during daylight hours, as night-time flights and off-airfield landing areas are very restrictive in Australia. Please contact us to discuss your requirements.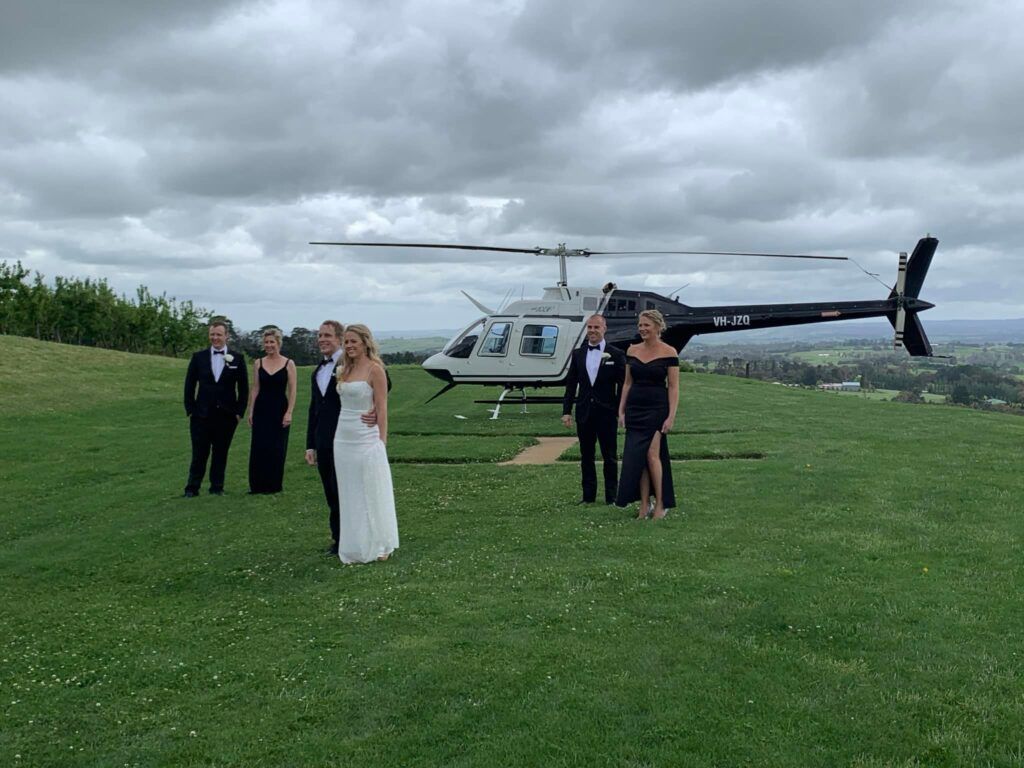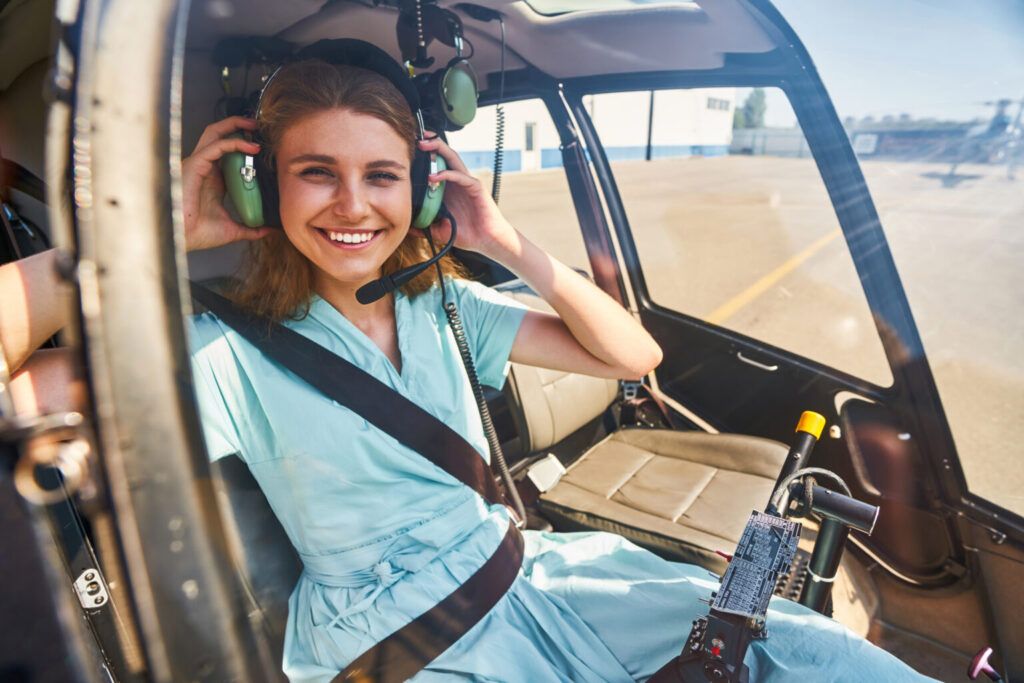 A helicopter joyflight is a fantastic addition to any special event, local show or corporate day. Kids and adults can purchase a joyflight around your local event area at a very reasonable cost—far less than the normal cost of a scenic flight from an airfield. We will assist you with all the necessary planning involved, including approvals from local council and other requirements.
Need a more personal service? Our fleet and highly-experienced helicopter pilots can provide a chauffeur service for you and your team, so you can get to those important events and meetings on time. Contact us with your requirements and we will arrange a package to suit.