One of the largest and most respected helicopter pilot training networks in Australia, with three premier locations.
Our commitment to excellence in helicopter pilot training is unmatched. With a legacy dating back to 1976, we have been at the forefront of pilot education for over four decades, honing our skills and perfecting our training methods along the way.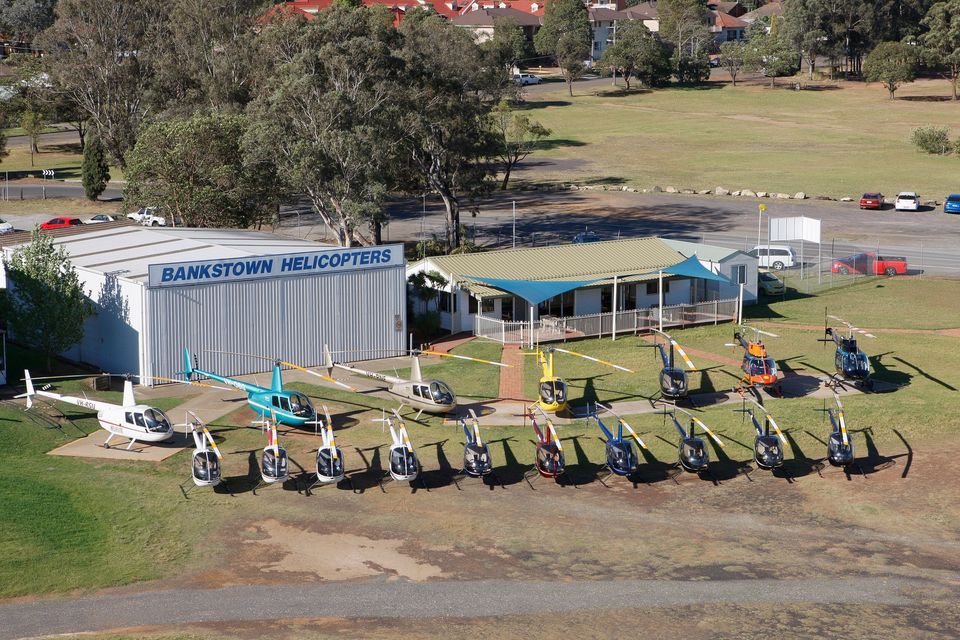 Bankstown Heliport,
Sydney NSW
Redcliffe Heliport,
Kippa Ring QLD
Sitting on Brisbane's doorstep alongside a pristine coastline, our Redcliffe school offers a wide range of pilot training and scenic flights.
Choose Your Flight Path: Unmatched Training Flexibility with Three Premier Locations Across Australia
When it comes to our helicopter pilot training network, we've got three amazing locations across Australia that offer our students a bunch of benefits. 
Our students have the freedom to choose a location that works best for them. This could be because of their location, job, or even personal preferences. Basically, we make sure that our students can train without the added hassle of traveling long distances.
What's even better is that each of our locations offers a unique training experience. For instance, our Sydney-based Bankstown Heliport is situated in a bustling metropolitan area, while our Orange Heliport is located in a rural setting. And our Redcliffe Heliport in Kippa Ring provides training in a coastal environment. By training in diverse settings, our students get to be prepared for any real-world scenarios they may encounter in their future careers.
With multiple locations, our students also get to learn from a wider range of instructors, each with their own areas of expertise and experience. This ensures that our students receive the best possible training, with a variety of approaches and teaching styles that cater to their individual learning needs.