Bankstown Helicopters -
Sydney NSW​
Our Sydney-based training facility boasts one of Australia's most diverse helicopter fleets.
Based at Bankstown Airport in NSW, we offer a full range of aviation services including flight lessons, charter services and scenic tours. Our Bankstown location has been owned and operated by experienced helicopter pilots for more than 40 years, with an impressive reputation built on a commitment to safety and exceptional service.
What our customers say about Bankstown Helicopters...
Sairam Krovi
★★★★★
We bought a group-on coupon for a 45-min ride. I planned it as a surprise for our wedding anniversary. We totally loved it. I regret for not remembering our pilot's name. We completely enjoyed his company. He's engaged and had a lovely daughter. Best wishes to him and his family. We took a ride on 5 Aug around 12pm. Hope someone from the team let me know his name and convey our wishes to him.Definitely recommend this for a surprise.
Sam Barrington
★★★★★
My partner and I had a helicopter tour around the harbour and the experience was everything we could have hoped for, from the moment we arrived at the office to the moment we left. Our helicopter operator/tour guide whose name was Lee is such a pro, the other staff were a delight as well.
Andrew "Lawso" Lawson
★★★★★
Absolutely outstanding team.Couldn't have been any more helpful organising a surprise trip for my wife and friend from SA.They loved the trip & the smiles were amazing.JUST DO IT!
E S
★★★★★
Given a voucher for a scenic flight over Sydney. It was excellent. The company were very careful and safety conscious. Recommended.
jaskaran singh
★★★★★
One of the bestest day in my life, Really Thanks Alot 🙏🏻 to them for making my wife surprise so special, great things is the Pilot 👨‍✈️ Ronnie he was such an amazing person god bless you mate for making our trip so special. Really recommend to all those wanna spend some quality time with their dear ones 🥰. I loved it.
yula sherpa
★★★★★
It's such a great experience with Bankstown Helicopters, Sydney. Our Pilot, PHILIP LEVINSON is very humble, well experienced, well explained safety measures prior our rides and throughout our flight. We're able see beautiful views. We like this adventure very much. And, Thank you very much to Pilot PHILIP & BANKSTOWN HELICOPTERS.
ILAN MACHORO
★★★★★
Amazing experience!!!Professional and accommodating team, fantastic atmosphere and the helicopter… just to fall in love with this beautiful aircraft.And to see everything from a bird view… while actually operating the helicopter, ecstatic feeling. Everyone should try this at least once!!!I am locked on career change. I will be a helicopter pilot by the end of the year thanks you Glen my outstanding flying instructor.
andrew roberts
★★★★★
Timed as a present for my daughters birthday. Fantastic experience and excellent staff. Wonderful pilot, very informative and tolerant of my kids 1000 questions. Highly recommended and guaranteed to make memories that will last a lifetime.
Karen Dickinson
★★★★★
Most amazing & enjoyable flight.Thank you so much Ronnie our fantastic Pilot, you left a wonderful Sparke for my husband & I on our 38yr anniversary!Ronnie always smiling, very happy & knowledgeable of the area, but I get what a amazing job you have. Flying over Sydney is so beautiful from above as well.Would highly recommend Bankstown Helicopters ☺️
Demi k
★★★★★
had the most incredible experience today! I bought the groupon voucher for a 30 minute ride to the harbour for my boyfriends birthday. Glen was our pilot and he was so friendly, informative and such an amazing person to have our experience with! we were so in awe for the ride and had so much fun, thanks bankstown helicopters and especially Glen you made our experience one to remember! will definitely be recommending this place to friends and family 😀
Madeline Nicotra
★★★★★
Had a great day. Did the 45 minute flight and it was incredible. Derrick was our pilot and was so professional and fun at the same time. We'll definitely be back
Lama Charab
★★★★★
Derrick our pilot was friendly and professional.He made my 6 year old daughter very comfortable.He took a lot of photos of us.The flight was fun, he showed us Sydney Landmarks. He deserves a 5 star's honestly!I would definitely recommend Bankstown Helicopters and if you get Derrick to be your pilot, then you're lucky!Thank you so much Derrick, you made it a better experience.
Victoria
★★★★★
Such a great experience. As soon as we walked in, we met our pilot Shaun, who was super friendly and very professional. My kids were comfortable, not scared, and had the best time. Thank you, Shaun and Bankstown Helicopters; we would love to do it again!
Dharma Gohel
★★★★★
Bought the helicopter experience from Groupon for my girlfriend's birthday. She loved it! Our pilot Timmy was very fun to chat with and clearly had a lot of flying experience. The weather was perfect for a fly over Sydney Harbour.
Dierk Reuter
★★★★★
Bill, Shaun and Eddie were hyper professional taking our group of four to Sydney Harbor, breakfast at a golf resort, wine tasting and lunch in the Hunter Valley and last not least the three sisters. An awesome flight. The team was able to accommodate on short notice. The R66 is practically new and in terrific shape. The AC kept us comfortably cool. Blankstown is clearly run by professionals who are carefully briefing passengers and practice safe operations.
zibran khan
★★★★★
Had an absolutely amazing experience with Bankstown Helicopters! Tim our pilot was awesome and so friendly! Spectacular views of Sydney... will definitely opt for the Palm Beach flight next time! Highly recommend Bankstown Helicopters!
Mark Roberts
★★★★★
Well what can I say about this. It was fantastic. And our pilot was so friendly and knowledgeable. (He will be alright when he passes his test (if he reads this he will get this)) the views from the air of the harbour etc were just to good for words. Highly highly recommend this trip.
asma lama
★★★★☆
I had a fantastic experience during the 30-minute tour, which felt like a mere 10 minutes. Shawn, our skilled pilot, treated us to some exhilarating roller coaster-like maneuvers.Unfortunately, due to time constraints, we were unable to capture enough pictures with the helicopter, as Shawn had another customer to attend to promptly. Nonetheless, the tour was overall excellent and left us with great memories.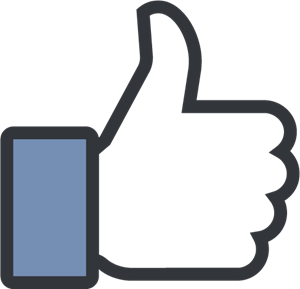 Join our community of students and followers on Facebook
Get in touch with us, we'd love to hear from you
If you have any questions or would like information on our range of helicopter pilot training and scenic flight options, please call or fill in our enquiry form
"*" indicates required fields
Open 7am - 4pm 7 days a week
Sometimes we are out flying, so if we don't answer, please leave a message and we will return your call as soon as we are available.